WELCOME!

---
​Thanks for taking the time to visit and learn more about the work that the IVEF is doing to support traditional public education in the Souderton Area School District. We encourage you to take a few minutes and have a look around.
By making an intentional effort to partner with the community, the Indian Valley Education Foundation is investing in public education to ensure the long term success of this district and the economic vitality of our community. Stronger educational programs benefit everyone. Join us in helping to build strong, community-minded leaders for the future!
We invite you to take a few minutes to watch our video to see first hand how the IVEF is playing an active role in supporting the Souderton Area Public Schools!
​
If you have any questions or would like to learn more about how you can support the IVEF, please
contact us!
---
What's new at the IVEF?
---
Harlem Wizards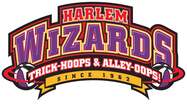 The Harlem Wizards are coming back to Souderton Area School District on
Friday, March 27, 2020
at
Souderton Area High School
! Doors open at 6:00PM; Tip-off is at 7:00PM. Tickets are on sale now and will go fast! To purchase your tickets:
1. Please visit
www.harlemwizards.com
2. Click on Scheduling and Tickets
3. Click on the date of our event, March 27, 2020
We are looking forward to seeing you at this very exciting event!!!
---
---
IVEF Year in Review
IVEF is proud to present our
2018-2019 Annual Report
! We invite you to take a few minutes to look over what we have accomplished over this last year. IVEF provided over $180,000 for educational initiatives throughout the nine schools in Souderton Area School District.
#GrowthHappensHere!
---
Tastings of the valley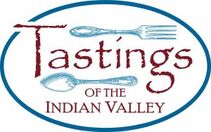 Thank you to the Indian Valley Chamber of Commerce for having us as their non-profit partner again this year! We would also like to thank all of the restaurants for their participation and everyone who came out to support this event!
---
---
Big Red picnic program
Thank you to everyone that donated to the Big Red Picnic Program! Because of your generosity, the District was able to provide summer lunches for many students who might not have had access to food during the break. Approximately 200 Souderton students grades K-12 participated in the lunch program each week. Meals were offered on Mondays, Wednesdays and Fridays at E.M. Crouthamel Elementary and Indian Crest Middle Schools. More than 120 SASD teachers and community members volunteered to pack, transport and serve the bag lunches each week. It was another great example of our local community joining together to make sure our children are eating healthfully and ready for the school year.
---
2019 news-SASD GreenHouse Project
The Greenhouse is officially open and The Greenhouse Growers' first event, 'Santa in the Greenhouse' was a huge success! Please stay tuned to find out about the happenings in this new space.

If you wish to further support this kind of innovation and opportunities for our students and communities, please visit our

donation

page.

Bringing the resources of our community to our classrooms is the cornerstone of our mission!
---
---
The Indian Valley Education Foundation is a 501(c)(3) nonprofit organization that raises funds to support and enhance the educational programs and opportunities in the Souderton Area School District. Initially founded in 1992, this organization has instituted many programs that are now integral aspects of the school district curricula.​